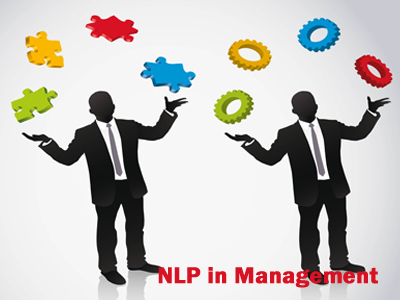 NLP tools are practical and widely used in management of all sorts of situations. It is ideal for project management on one hand and equally effective to Create and maintain a shared vision within a team or business.
 NLP makes transition from management to leadership roles smoother and interesting. It is also integrated in training and coaching to develop managerial abilities.
NLP also helps managers to develop coach approach -listen, create rapport and build empathy
- respond appropriately to understand client's listening styles and use persuasion strategies ethically.