"These trainers are more than NLP teachers. They have the Heart, Mind, Spirit & Determination to spread Joy as well as Skill into the Evolutionary process. Learn from them and know more"
– Dr. Richard Bandler's words about Sat and Siri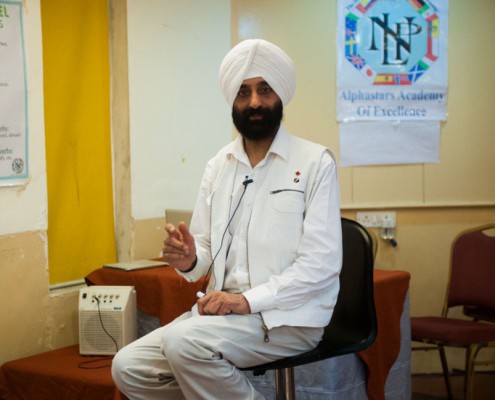 Sat is the first and the only certified trainer by Dr. Richard Bandler co-creator of nlp, more than 18 years experience in India, who effortlessly changes the negative beliefs of people in corporate and personal fields which diverts them automatically to the path of unparalleled  success, peace, harmony and exuberant health.  when he first came in terms with nlp, and experienced the wonderful results, he decided to make others aware of this life changing nlp techniques. initially he personally benefitted his family and friends. then with the positive feed back, he was inspired to bring it to the world in the best and professional manner. NLP is his believed commitment for the betterment of anyone coming in touch with him.
Sat, is mesmerising gifted NLP trainer with trance inducing  sound of voice  that will go with you forever, you won't forget his one liner, his well-modulated voice, he models from the geniuses of NLP. He uses nested loops, stacking realities, extended quotes and you talk of any NLP skills, he had mastered them all in these BestYears put into NLP training.
He too works with business professionals and entrepreneurs to turn around their businesses. Multiply success and confidence.
He has his personal clients to be coached and groomed; apart from he is keen observer of human phenomenon. He is very curious and learns from everything to give BestLife NLP Training.
He uses fun and humor, without cracking jokes or laughing at any one still manages to infuse the whole environment with smiles, laughter and giggles. This is amazing and unique Best Life NLP Training from the Best Life skill trainer.
He is a voracious reader and he constantly updates and reappraises his training to bring to people, businesses and organizations the best and the most effective methods to bring a revolution. He has also been trained in Coach U and Charisma Enhancement NLP Coaching.
He is an expert at modeling excellence which is the hallmark of NLP. He has worked with many high profile organizations like Microsoft, Reliance, LG, Airtel, Wipro, Oracle, SAIL, NMDC, Indian Oiletc.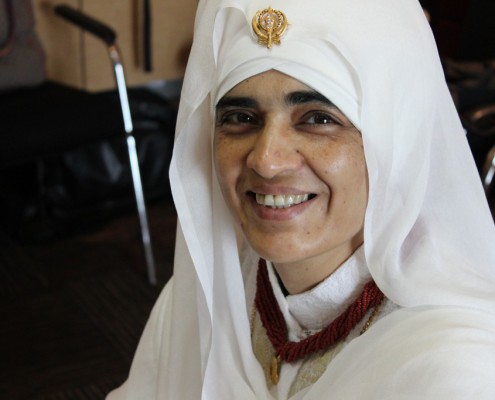 Siri has the art, aura, and conviction with commitment  to make people understand NLP terms and techniques with her simple and pleasant yet powerful ways.. with proven credentials from  Dr. Richard Bandler co-creator of NLP… she connects with the participants in a very impressive and friendly manner and builds a rapport which brings out the best results and solution to them  for their problems.. Known for her impeccable energy and deeply touching communication she is a also qualified kundalini yoga teacher and many spiritual and health conscious people have been benefited with her knowledge and simple body-work energy techniques learned with in Orlando with Dr. Richard Bandler as a part of Master Practitioner.
Siri is a fantastic and a talented trainer and BestLife-Corporate Coach with proven credentials. She is gifted with a melodious tone of voice that penetrates installing superior belief system into deep unconscious.
She facilitate training in very impressive manner and explain complex NLP stuff with unmatchable simplicity that pleasantly surprise learners. Her never ending smile radiates through out the sessions.
She designs and structure all in-house corporate workshops to be delivered by Alphastars. She is a laborious task master, who does not give up anything until highest standards of excellence.
She is a qualified NLP Trainer and a superb professional coach with full ICF , ACTP to her credit. This gives her an edge to connect with participants on one-on-one basis as well as to groups.
She also volunteers her skills to NGO run by Samarpan Foundation. And persuade CSR heads to donate for the most needed segment.
She is also a qualified Kundalini Yoga Teacher, personally initiated by Yogi Bhajan, She holds her certification from KRI, Los Angeles.
Siri reflects and introspect deeply on realty of life and necessity to offer unconditional love and support to one and all.
Siri also works on volunteer basis with Indian Spinal Injury Center, coordinating with rehabilitation department (ISIC Hospital VasantKunj, New Delhi). She has done this great work for the past several years, ever since this hospital came into operations.
You can imagine all kinds of patients, their careers, relatives, attending doctors, nursing staff and other healthcare professional she uses NLP skills and BestPracticeswith one and all. And patents have financial, relationship and self-care, self confidence and self esteem issues.
She interacts with you from the beginning of your contacting Alphastars. During the workshop she personally supervises all BestLife NLP skills Practice Sessions. Even after the workshop she lend her whole hearted support  and ensure that practitioners to make full use of NLP interventions in the real life situations.
Once you undergo her NLP breakthrough sessions, ripples of change and transformations will continue to make a positive difference in your life.
5 Reasons to choose Sat and Siri as TrainersTitle
?>
Richard Bandler
Sat and Siri together act as a phenomenal training team.  Together they provide for their clients an inner core of transformation through their systematic and strategic use of NLP skills.   They are devoted to helping their clients and students "Acheive the Best" , and help them to find the l
John La Valle
The training programs at Alphastars Academy of Excellence conducted by Siri G P Khalsa and Sat P Singh Khalsa are true to their name. Excellence is what they strive for in their training and in the results they strive to achieve for each of their clients.  Whether it is in their Practitioner and M
Kathleen La Valle
Siri G P Khalsa and Sat P Singh Khalsa are two wonderful trainers in their own rights and when you put them together as a team it only  gets better.  I appreciate their level of devotion and dedication to their students and to perpetuating the high level of quality that can only be gotten in a Soc