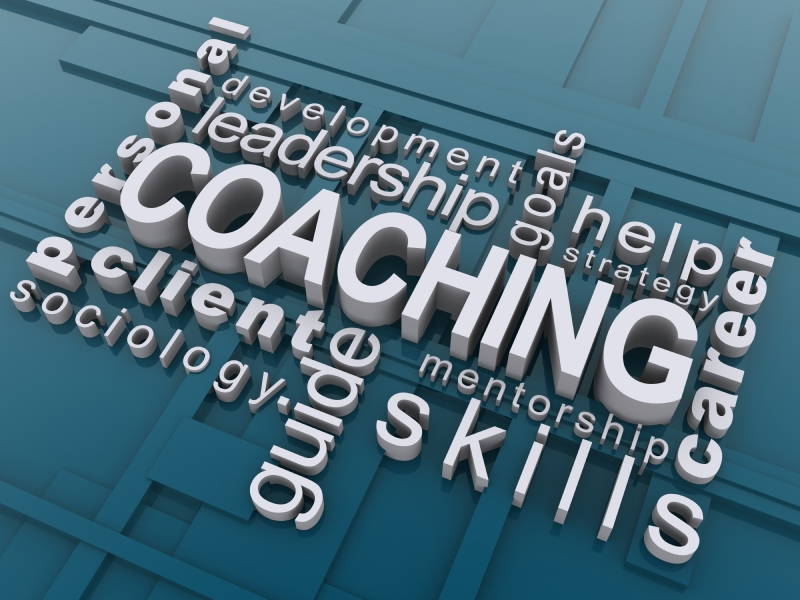 Some of you may not know that coaching is fast becoming a natural choice and powerful tool to help leaders fulfil their assigned agenda and achieve required goals. This is proving as one of the preferred effective way to develop leaders to be successful as they work with other people in the organization.
Many stakeholder have already experienced, leadership coaching as an essential option for organizational development and change. Change as all of us know is unavoidable choice for any organization that must mature and adjust to unpredictably variable of marketplace, Yet there are many people and organizations ignorant to the importance of need to flow with emerging change.
Fact remains that working to create  an'operative and sustainable coaching culture within an organization  definitely bring productive change in any individual, unite teams and improve upon business processes by giving unique edge to all level of management and employees, helping them to tap into their unconscious and unknown zones.
If such is the laser like power of coaching then why is that many organisations have still not come forward to take coaching as core competency for leadership?
Here is how some people tend to undermine the importance of coach approach, carefully read the following points to gain deeper insight.
Aninclination and conditioned mindset to focus on day-to-day urgency. If your experience is like others, you may have experienced that thought it is important to respond to ever changing and suddenly erupting difficult business environment yet 'urgency' of often forces to drift. And Despite the fact that everyone knows the reality that we must create, innovate and keep unbeatable competitive edge, every moment, whatever is urgent takes over that is important.
Familiar and long practised is comforting choice. Most people are so much used to whatever way they follow and it remains their easy option. They can quickly calculate cost v/s benefits on something in practice for long.. They don't want to risk introducing something yet not experienced. But the big question remains, how would you know it until you introduce coaching approach.
Reluctance and postponement. Not everyone is 'experimenter' and initiative savvy person. Carelessness prevails in the organization and doing something at the right time in a right way is not the way of most people. They continue delaying and keep watching others getting results, yet doubt their own ability and competency to do things. Simply speaking, they lack practical sense.
Non-cooperation. Our experience is when leadership is not insightful, they hardly notice that a good initiative such as coaching require attitude of cooperation and support. Check, if handful 'influential' people are stopping others, to implement innovative and 'untried' ideas such as 'coaching'. You may be waiting to alarm them their acts.
We don't have time. Have you noticed that most people don't have enough time to accomplish their routine tasks? It is than obvious that time will be hardly available until you really give it a sincere chance; implementing coaching culture in the near future will hardly be possible. Ask yourself ' Am I really giving coaching in my organization or personal life, a time and importance worth it?
Now a days many of the attentive organisations contact me to assist them to get better at generating creative ideas, improving decision making ability, managing priorities and time etc.
I take them through FREE coaching sessions and have them experience how coaching is altogether different than conventional approach such as training. I also have them I learn and utilize powerful NLP coaching techniques and practices as 'Mangers and Leaders' and to overcome barriers, challenge limitations and design new alternatives to claim success as individual and leaders.
I have find people from several progressive companies are now preferring 'Coach Approach' over outmoded and till now working 'instruct and advice' approach. They have begin appreciating that present approach does not any longer serve them that effectively. What I have heard them sharing with me is, "Neither does existing approach reduces stress nor does it help their team member to use potential to its full capacity. Many individual's too have found that 'Being a Coach' they could earn unmatchable respect and multiply their income.
With Volatile, Uncertain and Complex world forcing the market place to remain continuously fluid, requires decisions makers to innovate a new model that is relevant, co-creating and solution focused to engage teams and employees.
Study reveals that the best way to develop leaders in the organization is to introduce them to 'How Coaching Works?' 'How they can develop as a coach?' ' How do they benefit from being coached?' ' How do they use coaching as leadership development tool?'
When you decide Leadership Coaching as a way to develop leaders, you take up a solid step to strengthen individual's value to align with the organizational values, vision and core beliefs.
This automatically amplifies leader's ability to influence their teams to meet organizational objectives. NLP tools specifically help leaders to understand and adopt practical coaching techniques to coach others as well. Can you imagine the amount of desired change this will lead them to?
Fortunately Leadership coaching is equally effective for virtual teams because tele-coaching and internet communication are practical to adopt for tracking progress, ensure accountability and commitment level.
At AlphaStars we use Inner Most Shift Coaching & BestLife NLP, to train you as ICF Certified Coaches, group and one-on-one coaching sessions. In case you need to avail demonstration or FREE session, please feel free to contact us.