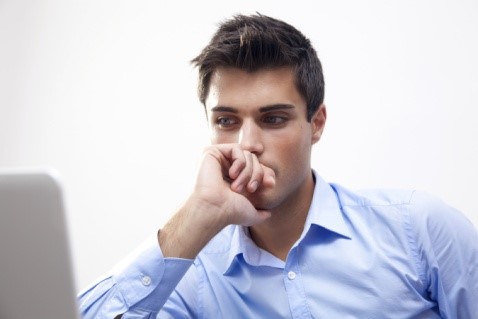 It is a morning board meeting, all the HODs have to make presentation on annual progress, time set is 11 a.m. Everyone receives a message from the CEO, " Include a new crucial data". This was not to be otherwise covered in the presentation. It is bit shocking for everyone because It requires significant changes in presentation.
How do people respond in such or similar situation?. Broadly speaking it can be classified in 2 categories:
[av_one_half first]Category 1


Curse the system, that doesn't allow enough time to finish the things on time and keeps making changes forever
Open the laptop in a bad state of mind and remain stuck, not able to think what needs to be done next.
Stressfully able to think of at the most one or two changes  with difficulty and make these changes half heartedly
Get filled with anger, remain doubtful answering querries and disturbed while making presentation
[/av_one_half]
[av_one_half]Category 2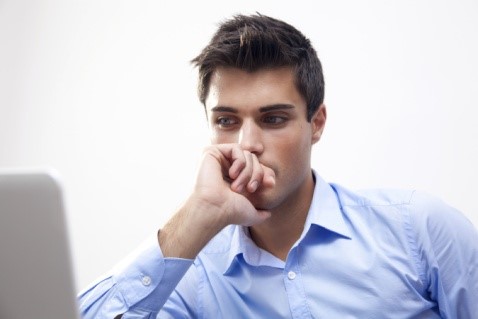 Remain balanced, think, plan and workout to meet the requirement.
Make the most out of time available and remain positive.
Speak to the concerned team member and seek support in making the required changes.
Remain full of confidence while presenting and address every query raised enthusiastically and with full clarity.
[/av_one_half]
Which category do you fall in?
What's your experience? Isn't the last minute unperdicted changes and additions are unavoidable? . In any organization and circumstamces it can happen. You must have faced it several time as well. If you haven't you realised yet, the way respond to the changes make, this is  a hight time to begin improving your future prospects.
Next time when  you find the situation is getting out of your control, I recommend you may want to do this simple exercise.
Become aware of how you are holding the emotion in your body.
Notice the muscle tension as the way you hold your head, your shoulder, your chest, your abdomen, legs, hand .. …. Begin releasing and moving your body
Slowly and deliberately move your right shoulder in a circle and then your left shoulder
Move your head from left to right.
Create a ripple from your right hand shoulder to the tip of the figure and repeat movement for the left side.
Get up and shake your whole body, shake it, shake it, shake it and shake off all the tension
Relax, look straight up ahead and see yourself  responding to the situation as you would like it to be.
Trust this phenomenal exercise, to bring about a ripple of change in your performance and execution.
Remain in a positive, vibrant emotional state to achieve vibrant results.
AlphaStars BestLife NLP Process Coach and Trainers with 22+ years of authentic NLP experience in India, providing NLP training as per international standards and certification licensed by Dr. Richard Bandler, co-creator of NLP.
AlphaStars team of coaches are known for Creating Innermost Shift and Magical Transformation in people
For General Information visit: www.IndiaNLPTraining.com
For Detailed information visit: www.NLPTrainingCoaching.com